Happy Valentine's Day 2022 Messages, Wishes & Quotes
Love started spreading in the air as the season of love Valentine's 2022 week finally here, and this season we did extra efforts for our lovely couples who are waiting for something unique & more romantic. It's finally here! The day when the feeling of 'love' is celebrated across the globe. This is a time where couple express their feelings for each other by exchanging gifts, chocolates, bouquets and wishes-messages. And we are sure our top quality collection of Valentine's Day messages & wishes, will make your day super romantic than you expected. Valentine's Day is all about expressing your love and doing things that would make someone feel that they are loved. So what are you waiting for, don't take much time to send these beautiful Valentine's Day quotes pictures to your special one.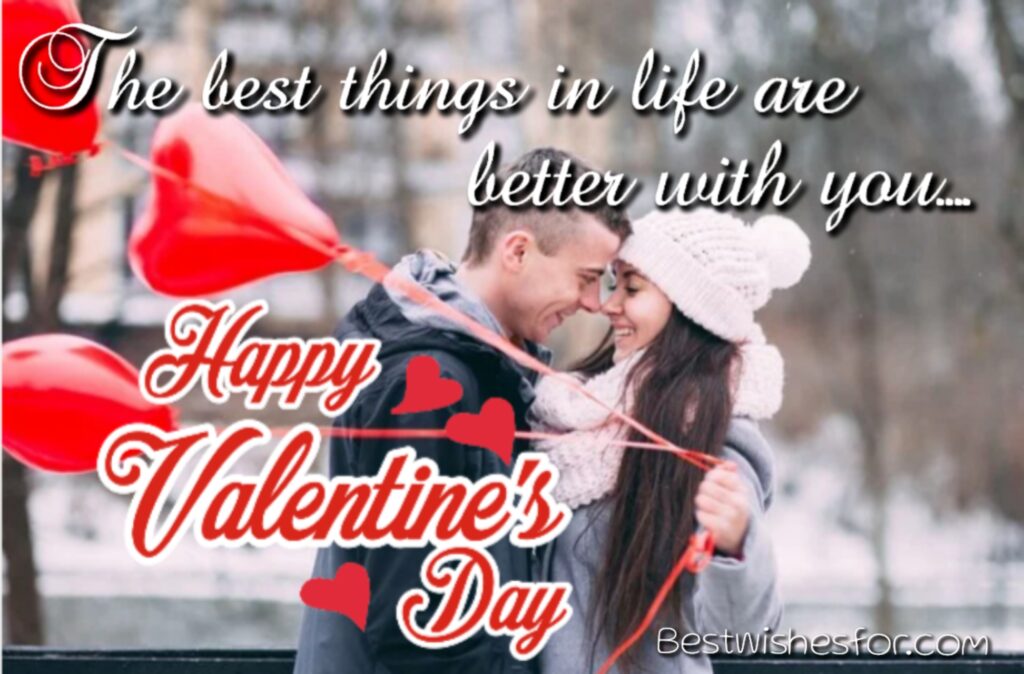 💖 To another Valentine's Day spent with the love of my life, and to many more. Wishing you a memorable Valentine's Day my love.
💖 I love you more than you'll ever know. Happy Valentine's Day to queen of my heart.
💖 I would choose you again and again. Happy Valentine's Day to beautiful lady of my dreams.
💖 I cherish the time that we spend together and know that you are a great Valentine.
💖 You may hold my hand for awhile, but you hold my heart forever. Sending you overloaded love my everything this valentine.
💖 The best things in life are better with you. Sending you my best feelings with all my love. Happy Valentine's Day my darling.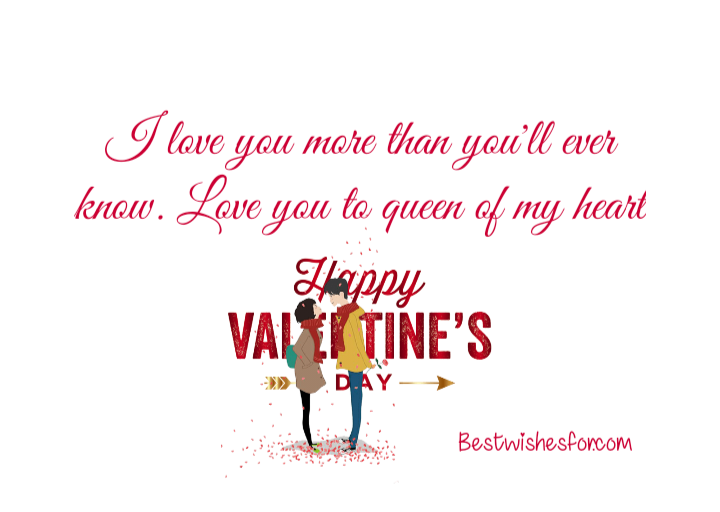 💖 Happy Valentine's Day to the most beautiful woman I know. You make me complete baby, be mine always.
💖 Happy Valentine's Day to the most special person in my life. Let's celebrate love with all beautiful moments.
💖 Every moment I have spent with you has been special. Let's create some unforgettable memories this occasion.
💖 Being with you, the world seems so beautiful to me. Be mine always my everything. May this valentine help our love grow stronger.
💖 I never knew love could be so beautiful until I met you. You are the true meaning of love, Thank you forever for filling the gap in my life. Happy Valentine's Day.
💖 Your arms are my heaven. I want to spend my whole life next to you. My day is filled with your care and affection. Happy Valentine's Day my sweetheart.
💖 Sending you lots of love wrapped in this envelope. Wishing you a very happy Valentine's Day my beauty queen.
💖 I love you just the way you are. Stay the same throughout life. Happy Valentines' Day my love my everything!
💖 You're amazing in every way and I'm so blessed to have you as my Valentine. Every day is a new beginning when two people share a relationship like ours.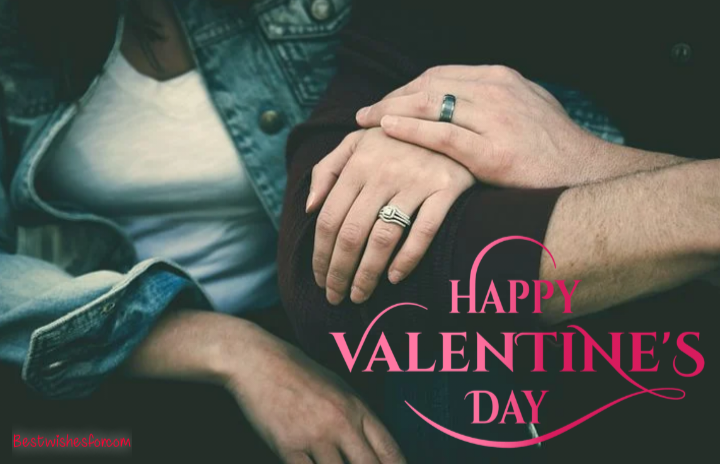 💖 May this Valentine's day brings all the love your heart can hold. I'm indeed the luckiest person on Earth! I love you with all my heart. Sending hugs and best wishes!
💖 You showed me that it's not the big things that matter in life but it's the small things that make a world of difference! This is a small gesture to express my endless love for you! Happy Valentine's Day.
Happy Valentine's Day 2022 Quotes Messages
Valentine's Day presents the occasion for expressing, celebrating and igniting love. It provides the chance for people to confess their love. On the day of love here we come across with beautiful Valentine's quotes messages of some famous authors. We are sure these Valentine's quotes will help you to give confidence to express your feelings for someone special.
💖 "To love and be loved is to feel the sun from both sides"– David Viscott
💖 "Love recognizes no barriers. It jumps hurdles, leaps fences, penetrates walls to arrive at its destination full of hope."– Maya Angelou
💖 "If I loved you less, I might be able to talk about it more"–Jane Austen
💖 "I am in you and you in me, mutual in divine love"–William Blake
💖 "There is only one happiness in life: to love and be loved"– George Sand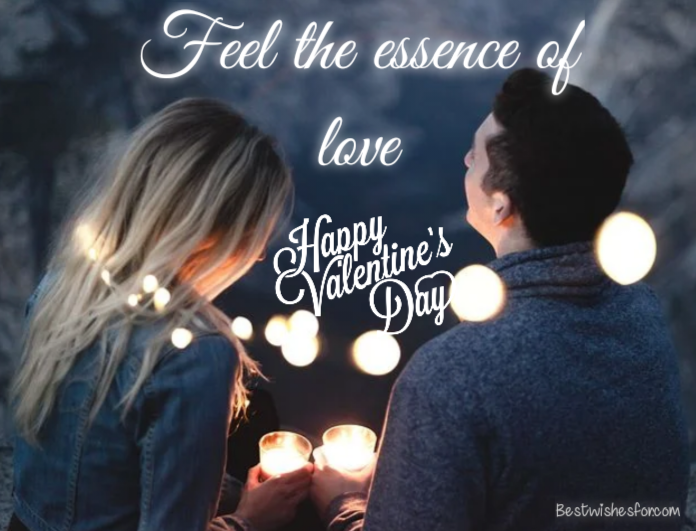 💖 "A flower cannot blossom without sunshine, and man cannot live without love"– Max Muller
💖 "Lovers don't finally meet somewhere. They're in each other all along"– Rumi
💖 "To love oneself is the beginning of a lifelong romance"– Oscar Wilde, Playwright
💖 "A successful marriage requires falling in love many times, always with the same person"– Mignon McLaughlin
💖 "Love doesn't make the world go round. Love is what makes the ride worthwhile" – Franklin P. Jones
💖 "It is astonishing how little one feels alone when one loves" – John Bulwer
💖 "This fire that we call Loving is too strong for human minds. But just right for human souls" – Aberjhani