Happy Kiss Day Wishes, Quotes, Messages Images
Let's bring some romance in relationship and giving and getting kiss is one the best feelings in relationship. In the amid of season of love today kiss day is celebrated. Kissing someone you love is an act of expressing your love, affection, and fondness for them. The day is observed to commemorate the relationship between two people and remind them about the simple pleasures of kissing their loved ones. As we know pandemic still making headlines across the world, many won't be able to meet their love partners and kiss them. So, on this romantic moment, if you want to let your partner know just how much He/She is mean to you, you can always send across Kiss Day quotes and wishes to them through social media.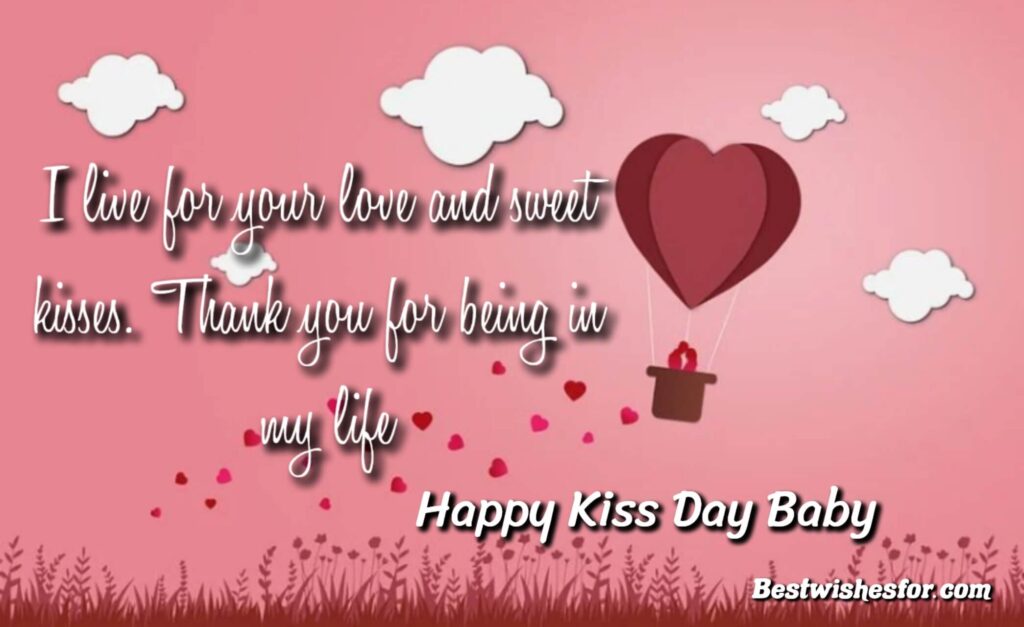 Kiss Day Wishes & Messages Images For My Love
💋 Kissing you right on your lips is the loveliest experience of my life. On this special kiss day, lots of hugs and kisses to my dearest husband.
💋 You don't always have to express in word how much you love me; sometimes just a humble kiss from you is enough to melt my heart away! With a love-filled heart, mind and body, I want to wish you a happy kiss day!
💋 I feel right when you are by my side; I miss you when you don't kiss me. To the best husband of the world, happy kiss day. Thanks for all of your kisses that made me feel loved.
💋 Just a kiss makes my day, a peck of kiss every morning brightens up the day. Every day, my day starts with your warm kiss and also ends with your kiss. I love you so much, my dear husband. Happy kiss day to you.
💋 Kiss is the most pure form of love, make love to me baby. Your kiss energizes my soul and keeps my heart warm. I forget everything around me when you hug me tight and kiss me on the forehead. Happy Kiss Day Hubby!
💋 Kiss me every day and every day I will fell for you more and more. For me, the best way to express my love for you is to lock my lips with yours. I want to kiss you as you've never been kissed before! Happy Kiss Day Wife!
💋 The moment my lips touch yours, I feel the heaven right there and I would love to feel it every moment of my life. Your sweet kisses are like a raindrop falling on my heart. Your love is my last hope on a deserted island. Happy Kiss Day!
💋 Let your lips touch mine and be grateful to almighty for giving us each other. I can tell you in thousand word how much I love you, but darling, you and I both know a simple kiss can do more than that. Happy Kiss Day to you!
💋 Happy kiss day my dear wife. Just one kiss from you can remove all my worries. I wish when sun meets the sky, your lips meets mine and that is forever darling.
💋 Dear wife, Happy kiss day. I will always remember the very first day you kissed me. When your warm lips touched mine, I felt electricity in my heart. There is no gift greater that a sweet kiss from you on my lips.
💋 Dear love, wishing you a warm and lovely kiss day. Lots of love and kisses to you. The moment we make love by kissing each other is the moment I want to pause it for all my life.
💋 I love the way you hold me in your arms and kiss me on my lips. I want a ton of them, especially on this day. One of the most wonderful gifts that you can give to the one you love is a loving kiss. Happy kiss day my dear!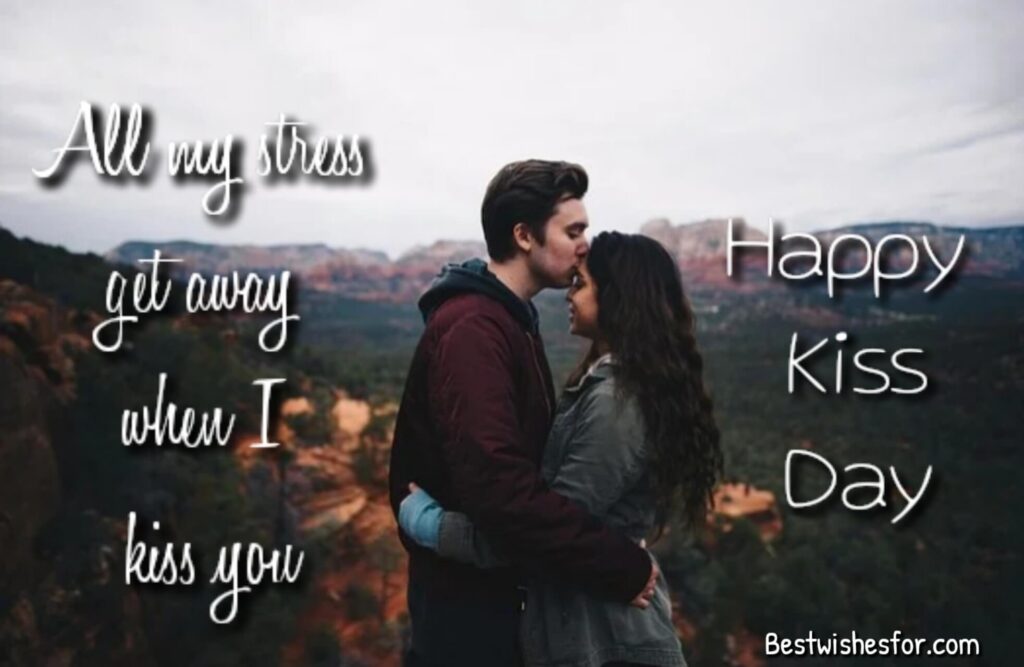 💋 A kiss from you early in the morning makes my day so pleasant. You take me to the wonderland when you kiss me. I can't wait anymore to meet you today. Wishing you a happy kiss day, my love!
💋 You're the man of my dream and the king of my world. You make me feel special with your sweet kisses. Today I open my heart to let you know how much I love you. Happy kiss day!
💋 My dear boyfriend, your sweet kisses give me the energy to fight with my daily routine. Thanks for always loving me and cheering me up. Nothing can be more precious than a kiss from your sweetheart. Happy kiss day. I love you.
💋 A kiss from you gives me an abundance of happiness and joy. May we never part, sweetheart. Happy kiss day my love. One kiss a day keeps my loneliness away.
💋 The greatest moment of joy is when I am kissing you on your lips. Your lips are softer than a roll of butter and sweeter than a pot full of honey. I want nothing but a kiss form you today!
💋 This Valentine's Day I want to tell you how much I love you with a kiss on your lips. Love has no language, but we can always express it with our hugs and kisses. A sweet kiss to you, my darling. Happy kiss day to you, my dear darling!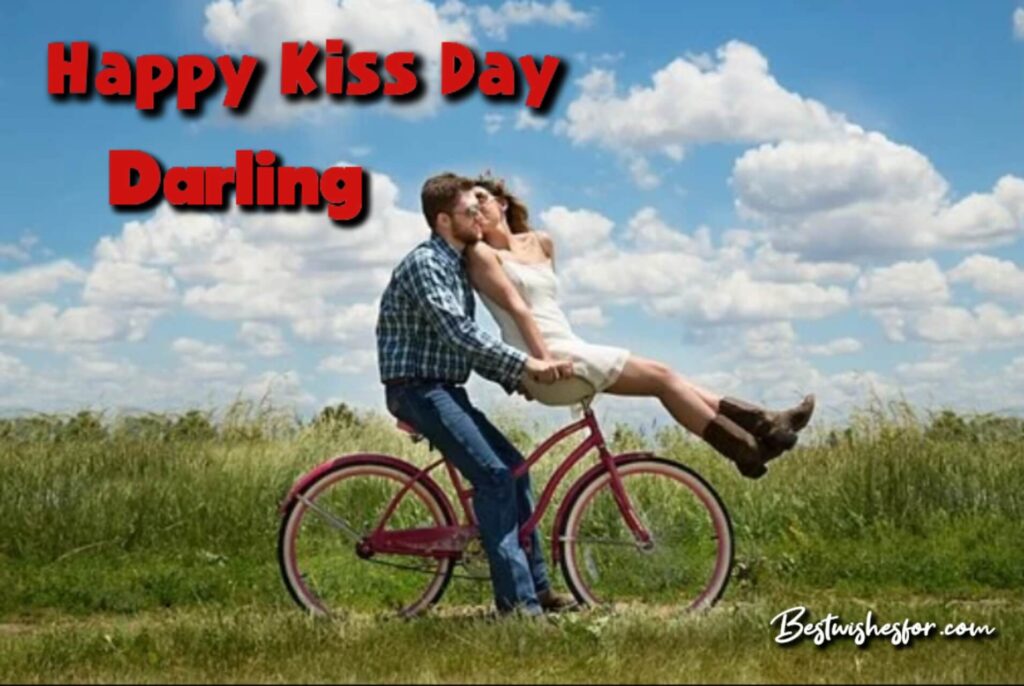 💋 If there is anything in this world that is sweeter than sugar, it is your kiss. Your lips are half the reason why I fall in love every day with you. Today, all I want is to kiss you on your lips.
💋 Sweetheart, on this special day, I want to shower my love on you. Whenever I kiss you on your lips, my world lights up. Always remember, I am just one kiss away. Happy kiss day and I love you.
💋 If I got a chance to show love, then I would kiss you every hour, minute, every second and never let you go. You are the only person I want to kiss for the rest of my life. Happy kiss day!
💋 I have so many ways to prove my love for you, but on this day, I prefer to start everything with a kiss. My eyes are eager to see you, my ears are eager to hear you. But, my lips are eager to kiss you a lot. Happy kiss day my love.
💋 A day without the touch of your lips makes me really sick. I can't live without you. Of everything that tastes sweet, your lips are the sweetest. I can't wait to start my day with a passionate kiss from you! Happy kiss day.
💋 Your kiss has a healing power that fades away all my worries. Sending lots of kisses and love for you which will burn your calories, my love. Happy kiss day.
💋 I have a box full of surprises for you, but the one you'll love most is for your lips. I can't wait to give it to you. The touch of your lips is the only delicacy I can have today. Happy kiss day baby.